City and State Employees
All Workers' Compensation cases have the potential to be complicated. Even when taking that into consideration, cases involving work-related injuries to city and state employees are extremely complex. If you are an injured city or state employee, it is important to remember that your rights weren't checked at the door when you chose to work for a public entity — you deserve benefits just like any other injured worker.
At Gross & Kenny, LLP, we have been representing injured state and city workers for more than two decades. Led by a certified Workers' Compensation attorney,* we have what it takes to make sure that you get the full benefits you are entitled to, including wage loss and medical benefits.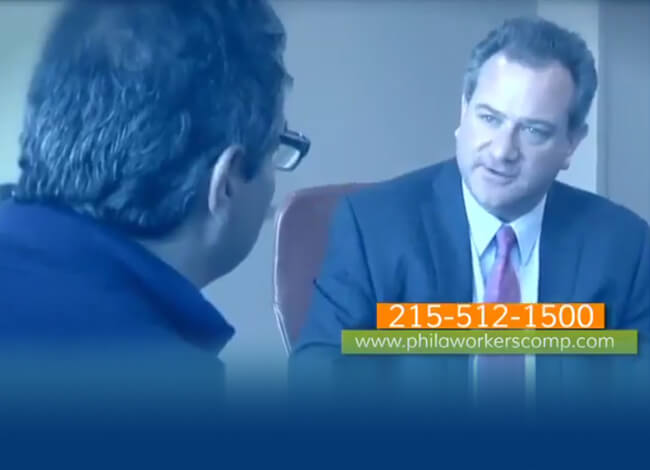 Watch our video to learn
more about our firm
Police Officer And Firefighter Workers' Compensation Benefits
At our firm, the personalized attention we provide to our clients sets us apart. You can rely on us to keep you informed of your rights and your options at every stage of the process. We have demonstrated our commitment to our clients in each and every case for more than two decades, including cases involving injured:
City bus drivers
Firefighters
Police officers
Public works employees
Contact Philadelphia Workers' Compensation Lawyers of Gross & Kenny, LLP for Work-Related Injuries
As you prepare to take on your employer, which also happens to be your city or state, can you afford not to have an experienced work injury lawyer in Philadelphia on your side? We handle all cases on a contingent fee basis, which means we don't get paid unless you get paid. Call Gross & Kenny, LLP, at 215-512-1500 or contact us online today to schedule your free, confidential consultation.
*Jeffrey S. Gross is certified as a specialist in the practice of Workers' Compensation Law by the Pennsylvania Bar Association's Section on Workers' Compensation Law as authorized by the Pennsylvania Supreme Court.