Philadelphia Factory Workers' Compensation Attorney
Factory Workers
There are safety hazards present throughout factories, placing factory workers at risk of injury. Even when using protective equipment such as helmets, steel-toed boots, and eyewear, factory workers are still at risk for suffering debilitating injuries that leave them facing medical bills without a discernible way to pay for them.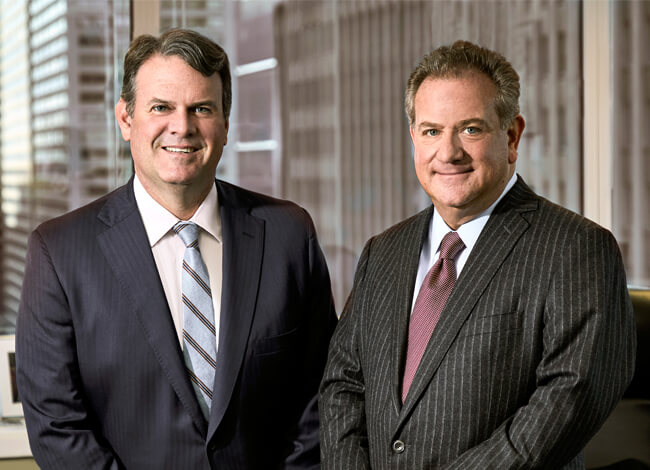 Watch our video to learn
more about our firm
Machinery Accidents in Pennsylvania
At Gross & Kenny, LLP, we have been representing the rights of injured workers for more than two decades in Pennsylvania. We have the skills, experience, and resources necessary to make sure you get what you deserve from your employer and the insurance company.
We Fight For The Workers' Compensation Benefits You Deserve
Our Philadelphia work injury lawyers, led by certified Workers' Compensation attorney,* Jeffrey S. Gross, understand what it takes to be successful in cases involving injured factory workers. We have experience representing factory workers who have suffered injuries such as:
How a Philadelphia Workers' Compensation Attorney Representing Factory Workers Can Help You
Have you been injured in an accident while working as a factory worker? If so, you may be facing such losses and challenges as medical bills, lost wages, and more.
You can seek financial compensation for these losses by filing a claim to recover Workers' Compensation benefits. You may typically do so regardless of the nature of your accident.
When filing many other types of personal injury claims or lawsuits, victims must first demonstrate that their accidents resulted from the carelessness of another party. This is not the case when you seek Workers' Compensation benefits. The only primary qualification to recover Workers' Compensation benefits is proving that your accident was legitimately work-related.
Do not assume this means that recovering the compensation for which you may be eligible is necessarily an easy process. It is very wise to enlist the help of a Philadelphia Workers' Compensation attorney in these circumstances. Our lawyers can assist you in the following critical ways:
Proving you deserve compensation
You must understand that insurance companies are not motivated to pay claimants what they are owed. Insurance companies are profit-driven businesses. Their goal is to minimize their losses.
Thus, when victims file claims, it is not uncommon for insurance companies to respond by suggesting that a victim was injured when they were not on the clock. If you are not operating as an employee when you are injured, you are not eligible to recover Workers' Compensation benefits.
Just because an insurance company suggests that you were off the clock when you were injured does not mean that they are representing the facts of the case accurately. You need to gather evidence showing that your accident was truly work-related when filing a claim. A lawyer can help you do so
Documenting your losses
Insurance companies prefer when claimants work with them directly. This is because claimants often don't know how to thoroughly document their losses to show why they are eligible to recover certain amounts of compensation.
This is another reason to hire a Philadelphia Workers' Compensation attorney who has experience representing factory workers. A lawyer can coordinate with your doctors and take all other necessary steps to fully document the severity and extent of your damages.
This may be particularly valuable if you are seeking compensation for repetitive stress injuries or other such injuries that may have developed over time. Showing that these injuries developed due to the nature of your work can be a complex task that a qualified legal professional can assist you with.
Negotiating
Once an insurer determines it is impossible to justify denying your claim entirely, they will still typically attempt to convince you to settle for less than your claim may be worth.
You do not need to accept the initial offers an insurance company makes. If the insurance company's first offers are unreasonably low, a Philadelphia factory workers attorney can negotiate for a more appropriate settlement on your behalf.
Keep in mind that after being injured in a factory accident, your main priority should be your own recovery. Focusing on your needs will be much easier to do when a lawyer is handling your case.
At Gross & Kenny, LLP We Don't Get Paid Unless You Get Paid
The first step in making a recovery is speaking with an experienced Philadelphia Workers' Compensation lawyer who can explain your rights and help you navigate through the Workers' Compensation process. Call Gross & Kenny, LLP at 215-512-1500 or contact us online today to arrange a free, confidential consultation.
*Jeffrey S. Gross is certified as a specialist in the practice of Workers' Compensation Law by the Pennsylvania Bar Association's Section on Workers' Compensation Law as authorized by the Pennsylvania Supreme Court.