Medical and Health Care Professionals
Medical and health care professionals serve a vital purpose in our community, whether they are doctors, nurses, surgeons, X-ray technicians, or lab technicians. When medical workers are injured and unable to work, these professionals are entitled to receive the assistance they need to get back on their feet. Gross & Kenny, LLP, and its team of workers' compensation attorneys can help.
In Philadelphia and surrounding areas of Pennsylvania, medical and health care professionals can rely on Gross & Kenny, LLP, to provide them with the skilled representation they need to get the full Workers' Compensation benefits they deserve, including wage loss and medical benefits.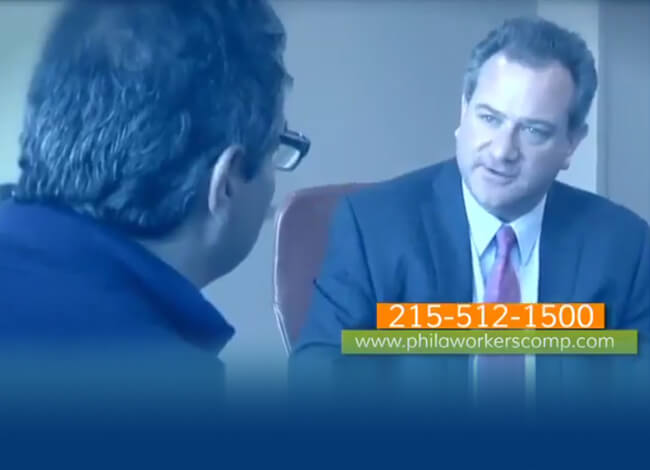 Watch our video to learn
more about our firm
Incidence of Hospital Workplace Injuries
According to the Occupational Safety and Health Administration (OSHA), hospitals are among the most hazardous workplaces. In 2019 alone, hospitals in the U.S. reported 5.5 work-related injuries for every 100 full-time workers, which amounted to 221,400 workplace injuries and illnesses that year. To put those figures into context, this is nearly double the rate of workplace-related injuries and illnesses in the private sector.
Healthcare workers in general, not just those nurses and other professionals who work in hospitals, are prone to injury and illness by the mere nature of their work. As OSHA points out, hospital workers are tasked with lifting, repositioning, and transferring patients, many of which suffer from limited mobility which makes it difficult for them to take much of the strain off of the medical professional assisting them. In addition, workers are exposed to other risks that are not faced in the general private sector, including needlesticks and patients who act violently.
And because of the unique culture surrounding the medical profession and its motto of "do no harm," many nurses, doctors, X-ray technicians, and other health care workers put themselves and their health and safety in jeopardy in order to assist a patient in need.
More than half of all injuries among hospital staff resulting from sprains and strains, with strains in particular accounting for the greatest number of workers' compensation claims among workers in this sector. Musculoskeletal injuries due to interactions with patients are also common.
Unfortunately, not all medical professionals report their injuries to their supervisors or launch workers' compensation claims. As OSHA notes, around 24 percent of nurses and nursing assistants with unreported injuries have taken sick leave from work to recover. And as many as 80 percent of nurses report working with musculoskeletal pain on a frequent basis, sometimes due to unreported injuries. Sometimes the medical worker doesn't realize that these types of benefits are available to them. A compassionate and seasoned workers' compensation lawyer can help injured health care workers determine if they qualify for benefits under the law.
Some commonly reported injuries among health care workers include:
Leg, foot, and back injuries from spending most of their time on their feet.
Carpal tunnel syndrome that results from fine motor work using needles or surgical tools or from repetitive motion.
Burns due to exposure to radiation or biohazardous materials.
Back injuries from heavy lifting.
Workers' Compensation for Medical Professionals
Health care workers are adept at taking care of the injured and sick, but when the roles are reversed, nurses and other medical professionals have a right to collect workers' compensation benefits if they are injured or become ill due to their employment. Workers' compensation can pay for the injured healthcare worker's lost income, medical costs, and other costs such as physical therapy or rehabilitation that they need in order to get back on the job.
Lost income is generally two-thirds of the amount of pre-injury wages of the injured worker. Lower-paid health care workers in Pennsylvania may be eligible to receive as much as 90 percent of their pre-injury wages. The severity and type of injury and the prognosis for recovery generally govern the number of weeks that injured parties can collect benefits under workers' compensation rules.
Injured medical workers need to file their workers' compensation claims as soon as possible after discovering their injuries. Not all claims are approved, but legal advice and representation from a qualified and experienced workers' compensation attorney can be helpful.
A workers' compensation attorney can appeal the denial of the claim. This is sometimes necessary when the claimant originally leaves out relevant facts or information that is needed to make a favorable decision in the claimant's case. Claimants who misdescribe their injuries or the facts surrounding them can also end up with denials for their benefits and in need of help with an appeal.
Hospital Employees who are Injured at Work
For medical professionals such as nurses, their cases can be complicated by their status as union workers. If that is the situation you find yourself in, you can rest easy knowing that we have extensive experience representing union workers in Pennsylvania.
Jeffrey S. Gross is a certified Workers' Compensation attorney* who has been protecting the rights of workers for more than two decades. Whether you are looking to establish Workers' Compensation benefits or wish to settle an existing case, we will protect your interests at all stages of the process to make sure you have what you need.
At Gross & Kenny, LLP We Don't Get Paid Unless You Do - All Calls Returned Within The Same Day
Your career as a medical professional is too important to you and too important to your family to take for granted. Can you afford a Philadelphia work injury lawyer? You can't afford to have one. At Gross & Kenny, LLP, we handle these claims on a contingent fee basis, meaning we don't get paid unless you do. Call us today at 215-512-1500 or contact us online to discuss your claim.
*Jeffrey S. Gross is certified as a specialist in the practice of Workers' Compensation Law by the Pennsylvania Bar Association's Section on Workers' Compensation Law as authorized by the Pennsylvania Supreme Court.