People We Represent
Workers from all walks of life can suffer injuries or come down with debilitating illnesses as a result of their work. Whether injured in a freak accident, exposed to toxic substances, or hurt as a result of a third party's negligence, they all have one thing in common: the need for an experienced attorney who can make sure they get the full benefits they deserve.
At Gross & Kenny, LLP, we have devoted our practice to protecting injured workers for more than two decades. We represent clients in Philadelphia and throughout Pennsylvania, making sure they get full workers' comp benefits, including medical benefits and wage loss benefits.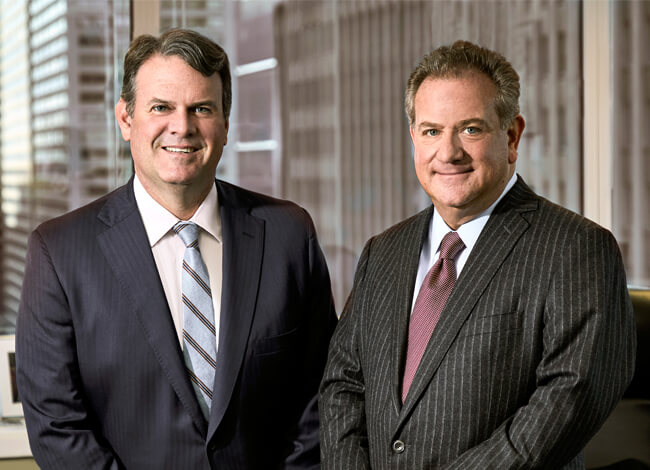 Watch our video to learn
more about our firm
Hurt On The Job? We Can Help
Whether you are looking to establish your benefits or you are looking to resolve an existing claim with a settlement, we have the experience and resources to protect your interests and maximize your benefits. To learn more about the people we represent, see:
Workers' Compensation Is A System Designed To Help You
The workers' compensation system in Pennsylvania is here to help both employers and employees. Nearly every employee in the Commonwealth of Pennsylvania is entitled to workers' compensation coverage. This means that they can receive compensation for their medical bills, lost wages, disability benefits, and more, regardless of how their injury in the workplace happened. There are very few exceptions that allow workers' compensation benefits to be denied.
When someone is injured in the workplace in Philadelphia or throughout Pennsylvania, they are entitled to various benefits period this includes the following:
Medical expenses
Travel expenses
Temporary total disability (TTD) benefits
Partial disability benefits
Specific loss benefits
Death benefits
Please Make Sure You File Your Workers' Comp Claim On Time
At Gross & Kenny, LLP, we want to stress how important it is that you get your workers' compensation claim filed on time. The workers' comp law in Pennsylvania says that any injured worker should report the injury to their employer within 21 days, though they have up to 120 days in total to make their report. Overall, injured workers have three years from the date their injury or illness occurs to file a claim. This means that, even after an initial report, the injured worker does not have to file a workers' comp claim immediately.
These reporting deadlines are much more complicated than deadlines in place for traditional personal injury claims. We strongly recommend that you work with a skilled workers' compensation attorney in Pennsylvania who can help guide you through this entire process. An attorney will make sure that all claims get filed on time and with all appropriate documentation.
An Attorney May Be Necessary
The vast majority of workers' compensation claims are resolved without a person turning to an attorney, but that is not always the case. There are times when employers or workers' comp insurers put up challenges. They can delay or deny claims, thereby making it very difficult for an injured worker to receive the medical care and wage replacement that they need.
A skilled workers' comp attorney in Pennsylvania it's going to be an invaluable asset if you are facing difficulties from your employer or workers' comp insurer. An attorney can use their resources and legal expertise to conduct a thorough investigation of the incident in order to determine liability and help refute any negative claims made by the insurer or the employer. If a claim is denied, an attorney can help the injury victim begin the proper appeals process for these claims. This can include them:
Helping a subsequent review of the initial application.
Taking the claim to the administrative law judge.
Helping the injury victim through the Appeals Council.
Being ready to take the case to federal court.
If You Have Been Injured on the Job Contact the Philadelphia Work Injury Lawyers of Gross & Kenny, LLP
At Gross & Kenny, LLP, our personal approach to these matters is what sets us apart. We treat every case with the urgency it deserves. We handle every case on a contingent fee basis, meaning we don't get paid unless you get paid. Call a Philadelphia workers' compensation lawyer at 215-512-1500 or contact us online today to arrange your free, confidential consultation.