Philadelphia Hand and Arm Injury Attorney
Hand and Arm Injuries
Hand and arm injuries can be extremely debilitating. Most, if not all of us, rely on our hands and arms to perform our jobs. A serious injury to the hands or arms can make it impossible for an injured worker to continue working.
If you have suffered a hand or arm injury in a work-related accident, or if your injury is due to repetitive stress or trauma at work, you should explore your legal options. Philadelphia work injury lawyers at Gross & Kenny, LLP, are highly experienced in workers' compensation matters and can help you explore your options for seeking compensation and benefits after a work-related accident.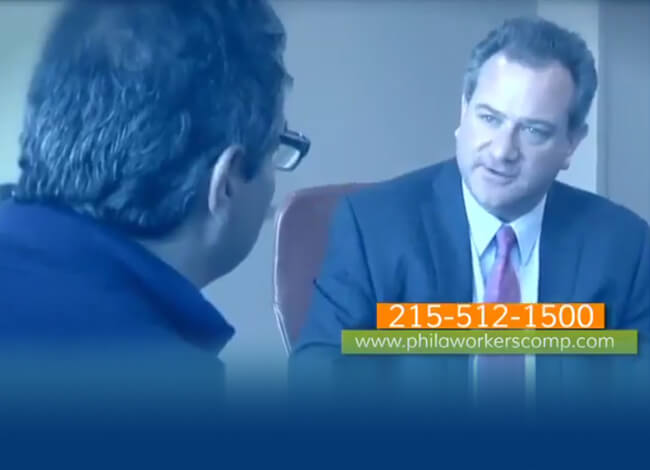 Watch our video to learn
more about our firm
Types Of Hand Injuries And Arm Injuries
Our law firm represents clients who have suffered a range of hand and arm injuries on the job:
Brachial plexus injuries
Cubital tunnel syndrome
Degloving injuries
Fractures
de Quervain's syndrome
Epicondylitis (tennis elbow)
Traumatic arthritis
Our goal is to help you maximize your workers' compensation benefits. We are all too familiar with the tactics used by insurance companies to minimize or deny claims. We work proactively to help you seek proper medical care and an accurate diagnose of your condition — especially if you have a repetitive stress injury. We are then in a solid position to effectively advocate on your behalf for Workers' Comp benefits.
Contact a Philadelphia Workers' Compensation Lawyers of Gross & Kenny, LLP
Learn more about your options for seeking workers' compensation benefits for a hand injury, arm injury, repetitive stress injury, or workplace sprain injury. Call a Philadelphia work injury lawyer of Gross & Kenny, LLP, by calling 215-512-1500 or contact us online.