Philadelphia Paralysis, Paraplegia and Quadriplegia Attorney
Paralysis, Paraplegia and Quadriplegia
If you have been injured in a work accident resulting in paralysis, paraplegia or quadriplegia, you should carefully consider your legal options. These types of injuries require extensive and ongoing medical care. It is imperative to work with a work injury lawyer in Philadelphia who will help you seek the benefits you need for a lifetime of care.
Attorneys Jeffrey S. Gross and Patrick W. Kenny along with their associate attorneys at Gross & Kenny, LLP, are experienced in handling complex paralysis, paraplegia, and quadriplegia claims on behalf of clients throughout Pennsylvania.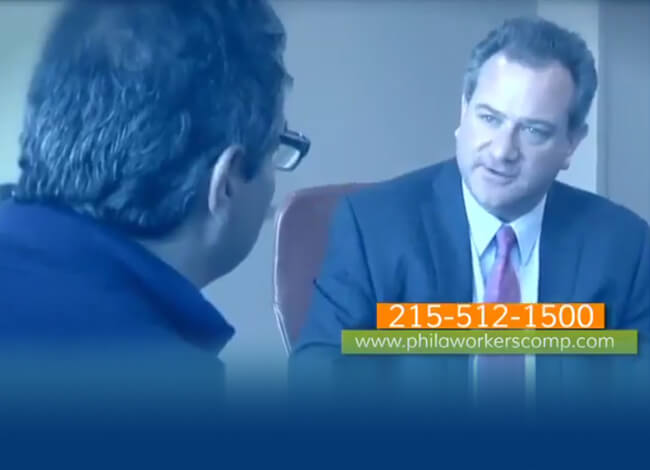 Watch our video to learn
more about our firm
Our firm represents workers in a variety of injuries who have suffered a paralysis work injury: Office workers, health care workers, construction workers, factory and machine workers, warehouse workers, truckers, airline workers, and others. Whether your injuries occurred in a work-related car accident or in a machinery accident, we can help you maximize your compensation.
Seeking Benefits For A Paralysis Work Injury
When a work-related accident results in paralysis, paraplegia, or quadriplegia, the accident victim can seek many types of workers' compensation benefits, including:
Disfigurement or "specific loss" benefits
Medical benefits
Temporary total disability (TTD) benefits
You may also be eligible for Social Security Disability benefits and other benefits. Talk over your legal options with an experienced work injury lawyer in Philadelphia from our firm.
Contact a Philadelphia Workers' Compensation Lawyer of Gross & Kenny, LLP if You Became Paralyzed due to a Work Injury
Learn more about your legal options after suffering a paralysis work injury. Contact us online or call a Philadelphia work injury lawyer today at 215-512-1500. At Gross & Kenny, LLP, you can schedule a free consultation regarding your paralysis, paraplegia, or quadriplegia workers' comp claim.