Philadelphia Lump-Sum Settlement Attorney
Lump Sum Settlements
Pennsylvania Compromise And Release Agreements
For many people, instant gratification can be irresistibly attractive, even when they know that it may not be best. We understand that a lump-sum workers' compensation settlement for wage loss and medical benefits can seem very attractive when you are injured and unable to work.
The truth is that a lump-sum or partial lump-sum settlement may be a good option, but it may also cost you a great deal. What you really need to know is that without a lawyer, your employer or their insurer may not offer you a fair deal. Protect your workers' compensation benefits by calling 215-512-1500 or contact us online for a free consultation. We will make sure that your interests are protected.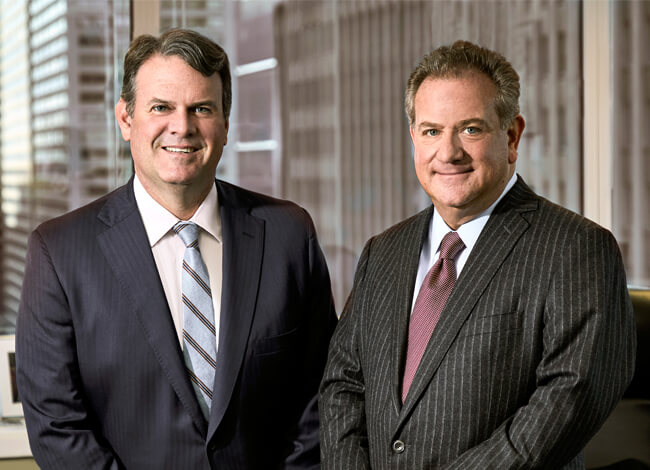 Watch our video to learn
more about our firm
If you are wondering what a lump sum settlement is, you can rest assured that our team can explain it so that you have a better understanding. Lump-sum settlements occur when are currently dealing with a worker's compensation claim. You are likely in correspondence with your insurance company, and have been informed that you have the option for a settlement or in other words a Compromise and Release. This type of agreement is a contract between the injured employee and a party, usually the insurance company, that is responsible for paying workers' compensation benefits to the injured worker. In signing this agreement the injured individual settles the workers' compensation claim in exchange for a lump-sum check.
Lump-sum settlements are just what it sounds like, the insurance pays you one large amount of money at once. This allows for the agency to wash away its financial obligation to you. Furthermore when you receive worker's compensation benefits you typically get a set amount of money per week until you are medically cleared to work again by your doctor. This idea is contrary to the lump sum settlement which gives you everything at once.
How Lump-Sum Settlements Work
Although a judge must approve them first, Compromise and Release Agreements allow injured workers to take a one-time lump-sum settlement for past, present, and expected wage losses or for both their wage losses and their medical benefits. If approved, an injured worker could receive his or her settlement in as little as one week. In addition, only the interest on deferred amounts is taxable.
Another question that we often receive is regarding accepting a lump sum settlement.
The answer to the question of whether or not you should sign such an agreement is more complicated.
Essentially, the answer depends on the value of your case. What is that value? Ultimately, it is a number that takes into account factors such as the nature and extent of your injury, the medical treatments you have had or may need in the future, the number of wages or salary you make, your age, and a number of other things.
You need to consider the fact that it ultimately comes down to your own discretion. There are some people who are not keen on the concept of not knowing how much money they will get over the course of their weekly payout. These people prefer to just receive everything at once. We suggest you be cautious and don't let dollar signs blind you from reality. Take a step back, look at the big picture and evaluate your decision. Be aware that you may not get offered enough money and because of this, you run out before you can go back to work. You want to ensure you have enough money to cover future medical bills in the unfortunate event your condition worsens.
In many situations, worker's compensation insurance companies will probably try and give you an amount of money that is less than you actually deserve. The most beneficial thing you can do for yourself is to hire a workers' compensation attorney. At Philadelphia worker's compensation lawyers we assign a legal professional to you and your case who will work diligently on your side. As a result of this, the insurance company will be a lot less likely to try and take advantage of your situation. Having the right lawyer will go a long way and could end up helping you financially.
Our Philadelphia workers' compensation lawyers can evaluate whether or not a lump sum might be a good option for you and, if so, how much that lump sum should be.
If you have any questions please feel free to reach out to us at 215-512-1500. At Gross & Kenny LLP, we return all phone calls within the same day and we don't get paid unless you get paid. You can also contact us online through a contact form online. From there you can request a free consultation. Simply provide your name, phone number, email address, and a brief description of your legal issue. Our offices are located at 1500 JFK Boulevard, Suite 1450 in Philadelphia, PA 19102. We are honored to provide you with professional and skillful legal representation.
Talk to the Experienced Workers' Compensation Lawyers of Gross & Kenny, LLP in Philadelphia
For more than two decades, Gross & Kenny, LLP, have dedicated their entire practice to helping injured workers get the complete package of workers' compensation and disability benefits they are entitled to under the law. For a free consultation about your claim, call our Philadelphia workers' compensation lawyers at 215-512-1500 or contact us online.