Elevator Accidents in Philadelphia
There are an estimated 900,000 elevators running in the United States. Many workers use them every day just to reach their offices and some workers have the actual job of installing and maintaining elevators. Elevators are frequently used on construction sites so that workers can reach different worksites within a building being erected. Most people use elevators without any incident, but elevator accidents in Philadelphia do occur and can result in serious workplace injuries.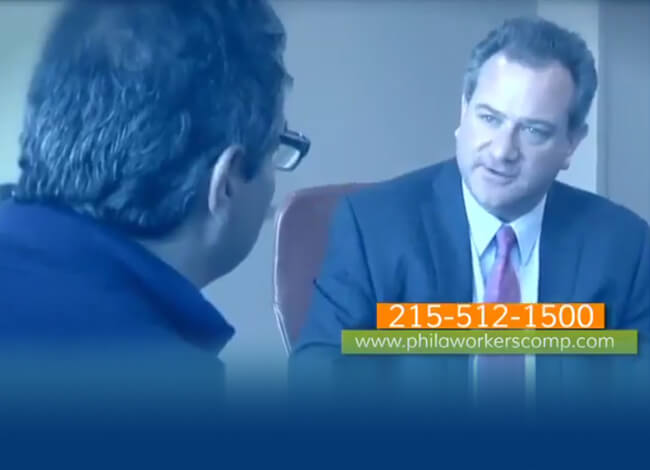 Watch our video to learnmore about our firm
Work-Related Elevator Injuries
The South Philly and Bustleton workers most at risk for injury in an elevator accident are construction workers, roofers, ironworkers, and electrical power installers. For the workers who install and maintain elevators, an accident can also result in a fatality. The Occupational Health and Safety Administration (OSHA) has an ongoing awareness campaign about the types of fatal injuries that occur most often in construction, which are known as the Fatal Four. They include falls, caught in/between, struck-by accidents, and electrocution. Each of these is a type of accident that can occur when workers are installing or repairing an elevator. They can even happen to people using an elevator that malfunctions.
Accidents that do not result in a fatality can leave victims with broken bones, head injuries, amputations, or back/spinal cord injuries. Most falls occur when the elevator shaft is exposed because a door opens unexpectedly or a platform gives way. Sometimes barriers or signage are lacking to prevent people from approaching an open shaft. Caught in/between injuries happen when a worker or person using the elevator is trapped between the elevator carriage and the shaft wall, or between the elevator doors. Struck-by injuries can occur when the cables or hoists for the elevator fail, crushing workers underneath the carriage. Wire malfunctions can lead to electrical accidents as well as burns and shock injuries.
Liability in an Elevator Accident
Most employees are covered by the Pennsylvania Workers' Compensation Act for work-related accidents. However, if it can be shown that the accident was due to someone who is not the employer, such as a defective product, then a third-party claim can be made which can recover not only compensation for lost work and medical expenses but additional damages for pain and suffering, disability and more.
An elevator accident in Philadelphia can have many different causes and therefore different or multiple parties may be held responsible. Determining liability can be complex and it is wise to enlist the help of an experienced attorney who will investigate the accident on your behalf. Negligence can exist on the part of the building or property owner, repair company, contractor or sub-contractor of a building site, or the elevator manufacturer if any parts of the elevator compartment or shaft are defective.
Unfortunately, the Consumer Product Safety Commission (CPSC) has no authority to regulate the elevators and elevator parts. Consequently, there is little information about elevator defects as they are not subject to federal accident inspection and recalls like other products. However, there are elevator brands with known defects that have already been met with claims from injured plaintiffs. Examples of elevator defects and malfunctions include:
Faulty wiring
Faulty doors
Failure to maintain the elevator or inspections by unqualified personnel, incomplete repairs
Failure of the elevator to align with the floor
Mechanical breakdown or defect in the pulley system
Seeking Legal Counsel After an Elevator Accident in Philadelphia
If you sustained injuries in one of these events, reach out to our firm for help seeking compensation and establishing liability.