Building Collapse Accidents in Philadelphia
A building collapse is a serious event that can result in devastating injuries or even fatalities to anyone caught in its wake. A building collapse accident in Philadelphia can happen while it is being erected or demolished, as a result of a neighboring demolition, or because of a natural catastrophe such as an earthquake.
A building can collapse inwards onto itself bringing injury to any workers inside or outside or to passers-by and bystanders. The resulting debris will be a dense pile that can bury the victims. If the building collapses in an outward fashion, the debris will scatter in all directions affecting the neighboring buildings, possibly triggering a second collapse. Victims of this type of workplace accident will be in a wider radius than an inward collapse.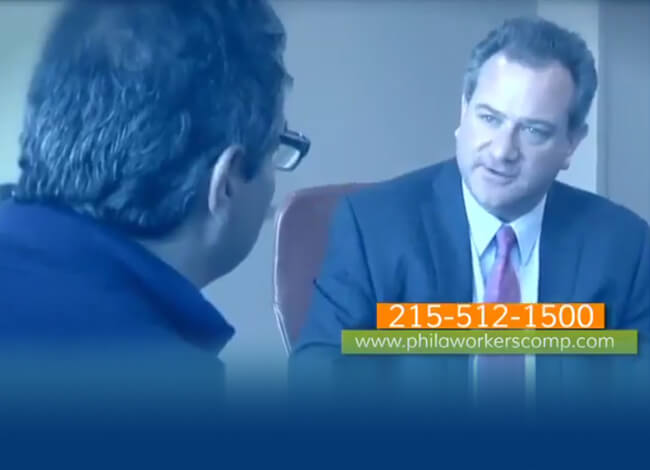 Watch our video to learnmore about our firm
Common Causes of a Building Collapse
Building collapse accidents can happen in South Philly for a number of reasons including:
Design or construction flaws – a faulty foundation is perhaps the most dangerous type of design flaw. A building must be designed to withstand natural forces and handle the expected weight. The excessive weight placed on a faulty structure will cause a building to collapse.
Deterioration due to age – old buildings that are not properly maintained and renovated can collapse
Explosions or fires – sometimes gas leaks result in explosions or fires that cause a building to collapse
Heavy machinery – during construction or demolition the weight of heavy machinery can cause the building to collapse. A mistake by a worker operating heavy machinery can cause structural damage that contributes to the building collapse.
Inferior building materials – cutting corners can have deadly results
Structural damage – construction and renovation projects can affect the integrity of a building when not done carefully. Any damage to the foundation of a building can cause a collapse.
Water infiltration – over time the presence of moisture can rot a building to the point of collapse
Inadequate soil preparation – improper shoring of soil can lead to the shifting of a building's foundation causing it to collapse
A building collapse is generally a major catastrophe that causes additional hazards for emergency workers trying to find and rescue injured victims. Besides severe physical injuries involving broken bones and head or spinal cord injuries, victims may also suffer respiratory ailments from the rising dust and smoke from debris. Electrocution is a risk from exposed live wires, and exposure to chemical, biological, or radioactive hazards is possible depending on what was contained in the collapsed structure. If any part of the structure remains, falling debris is still a threat as is a secondary collapse.
When a building collapses after a natural disaster or fire, often it can be proven that design flaws or poor construction were the ultimate reason for the collapse. An extensive review of the design and construction plans, builder contracts, and witness accounts of the event can demonstrate that problems existed within the building itself before the event that seemingly caused the collapse.
Liability for a Building Collapse
Injuries from a building collapse in Bustleton are usually devastating and can require costly long-term medical care, and result in permanent disabilities or even death. Assigning blame in these cases can be complicated due to the many parties involved. A comprehensive investigation can determine if there was negligence on the part of a third party, such as the builder, architect, general contractor or sub-contractors, owner of the building, or building inspectors. If faulty construction equipment or defective building materials are a factor, then the manufacturers of the defective products can also be held liable.
Hire an Attorney For Help Seeking Compensation After a Philadelphia Building Collapse Accident
If you have been injured in a building collapse accident in Philadelphia, call Gross & Kenny, LLP, to speak to an experienced attorney who will review your legal options with you. Our team will fight on your behalf to make sure you receive the maximum allowable compensation for your injuries.