Philadelphia Plumber Workers' Compensation Lawyer
Plumbers do much more than fix kitchen sinks. They build, install, and maintain the entire infrastructure that supports our access to clean water. Civilians, businesses, and industries rely on plumbers for their water needs. To perform their job, plumbers face the risk of injury daily, including exposure to hazardous substances and biohazards, working at heights and in confined spaces, and the danger of slip and fall accidents.
If you are a plumber and sustained severe injuries while on the job, do not hesitate to contact a Philadelphia plumber workers' compensation lawyer from Gross & Kenny, LLP. Our seasoned attorneys are here for you and will fight to secure the compensation you are entitled to.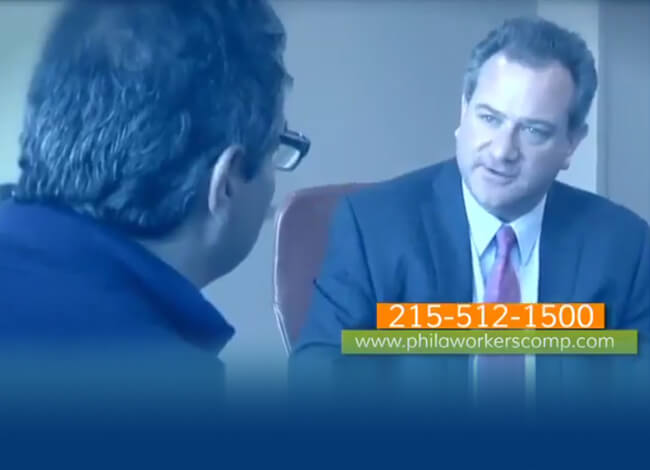 Watch our video to learnmore about our firm
Common Injuries Experienced by Plumbers
Sprains and strains from lifting heavy loads
Back injuries, such as herniated discs
Head injuries from falls or being struck by falling tools or materials
Musculoskeletal disorders from working in confined spaces
Repetitive stress injuries from tasks that require daily use of the same tools over a long period of time
Eye injuries from debris when cutting pipes and exposure to bacteria in sewage
Burns from hot pipes and escaping steam
Asbestos-related respiratory diseases
Diseases like hepatitis A, B, or C, tetanus, leptospirosis, and bacterial infections from exposure to sewage or laying new pipes in soil
Exposure to lead from working on old pipes
Safe Working Conditions for Plumbers
There are many things employers in Bustleton and South Philadelphia can do to maintain a safe work environment for plumbers to complete their job. One effective way is to provide adequate personal protective equipment, including:
Eye protection for cutting and grinding jobs, and to protect from open sewage
Fall protection and hard hats for those working at heights
Heat insulating gloves and face shields for those working on hot pipes
Plumbers working with sewage pipes must be protected with gloves, rubber boots, coveralls, and eye protection. All workers must be trained in the selection, use, and maintenance of protective equipment to ensure its effectiveness. Training can also help prevent injuries from lifting heavy loads when workers know the proper way to handle them.
Extra precautions must be taken when working in confined spaces such as boilers, silos, storage tanks, sewers, pipes, and ducts. These enclosed spaces are not intended for humans and can lack a safe level of oxygen or even contain harmful gases. Entry and exit are often difficult or restricted. Plumbers going into confined spaces should test the oxygen level regularly, use calibrated gas monitors, and wear safety gear.
Repetitive stress injuries can be prevented by rotating tasks, taking breaks to relax and rest the muscles, and maintaining equipment so that it functions efficiently without excess vibration and does not require extra effort on the part of the user. When hazards, such as lead or asbestos, are known to be present on the worksite, there are strict OSHA regulations that must be followed. Failure to do so can have serious health consequences for workers. If an injured plumber has further questions about their claim, they should contact a skilled Philadelphia workers' compensation attorney.
Filing a Claim for a Work Injury
If you have been injured in a work accident in Bustleton or South Philly, you may be eligible for Workers' Compensation benefits. Pennsylvania Workers' Compensation is a no-fault system, so you are covered even if you were partially to blame for the accident. A successful claim can provide you with some or all of the following benefits:
Wage loss benefits
Medical benefits including the cost of treatment, medications, orthopedic appliances, and prostheses
Specific loss benefits for loss of permanent use of all or part of a leg, foot, toe, thumb, finger, arm, hand, hearing, or eyesight, or for serious and permanent disfigurement of the head, face, or neck
Death benefits are available to surviving dependents of a worker who was fatally injured
Working with an experienced Philadelphia plumber workers' compensation attorney with specific knowledge of the Pennsylvania Workers' Compensation system can aid in your recovery. When the stress of filing a claim is being handled by someone familiar with all legal deadlines, you can relax and recuperate.
Schedule a Consultation With a Philadelphia Plumber Workers' Compensation Attorney
If you are a plumber and have suffered an injury on the job, let the experienced Philadelphia plumber workers' compensation lawyers of Gross & Kenny, LLP assist you in seeking compensation. We are dedicated to helping injured workers in Bustleton and South Philadelphia, and will fight to obtain the maximum allowable compensation for your case.