Workers Settlement Lawyers for Tendon & Nerve Damage in Philadelphia
Virtually any type of work accident can result in a nerve or tendon injury. If you have been injured in a machinery accident, lifting accident, or another work-related accident, you can seek workers' compensation benefits for lost wages, medical expenses, and more.
Contact Gross & Kenny, LLP, to learn about your legal options. Attorneys Jeffrey S. Gross and Patrick W. Kenny, have more than 20 years of experience handling complex workplace injury cases. Together with our associate attorneys, we are able to provide effective legal representation to work injury victims. Contact our firm today to go over workplace tendon injuries in Philadelphia with a committed legal advocate serving Bustleton and South Philadelphia.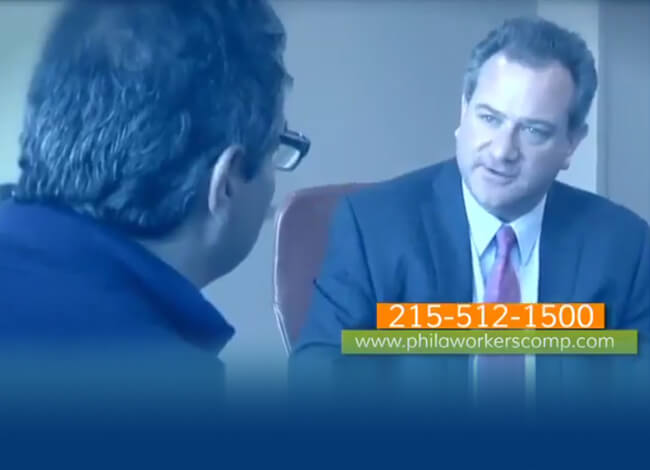 Watch our video to learn more about our firm
Nerve Damage Treatment
Workplace nerve and tendon injuries can be hard to diagnose and difficult to treat. If you have suffered nerve damage or a tendon injury at work in Philadelphia, it is important to seek the best medical care possible. Your injuries may require treatment as well as chronic pain management. Our firm strives to help injured parties in South Philadelphia explore their options for seeking medical treatment from a doctor they trust. Remember: Your employer cannot tell you what doctor to see.
Types Of Nerve And Tendon Injuries
Contact a Philadelphia attorney from our firm if you have suffered any of the following nerve or tendon injuries at work in Bustleton:
Axonotmesis
Carpal tunnel syndrome
Cubital tunnel syndrome
Nerve compression
Neurapraxia
Neurotmesis
Spinal cord injuries
Tendonitis
Tennis elbow
Ulnar nerve injuries
Get Help With Workplace Tendon Injuries in Philadelphia
For more information about your legal options if you have suffered workplace tendon injuries in Philadelphia, reach out to our Philadelphia workers' compensation lawyers of Gross & Kenny, LLP, today by contacting us online. We have extensive experience helping injured workers throughout Philadelphia and the surrounding areas, such as South Philadelphia and Bustleton.