Philadelphia Dock Employee Workers' Compensation Lawyer
Dockworkers are a vital part of the process of shipping and receiving goods. They ensure the efficient function of our ports, often working under strenuous and sometimes dangerous conditions. Many dockside hazards present a risk of work injury to the workers loading and unloading goods. These hazards include:
Working with hazardous cargo such as toxic chemicals that can release fumes
Working in all types of weather can make the dock slick
Working near water where a fall can result in drowning
Working with and around heavy machinery and moving vehicles
Falling cargo
Fires and explosions
If you or a loved one were severely injured while working on a dock, it is vital to contact a skilled Philadelphia dock employee workers' compensation lawyer at Gross & Kenny, LLP as soon as possible.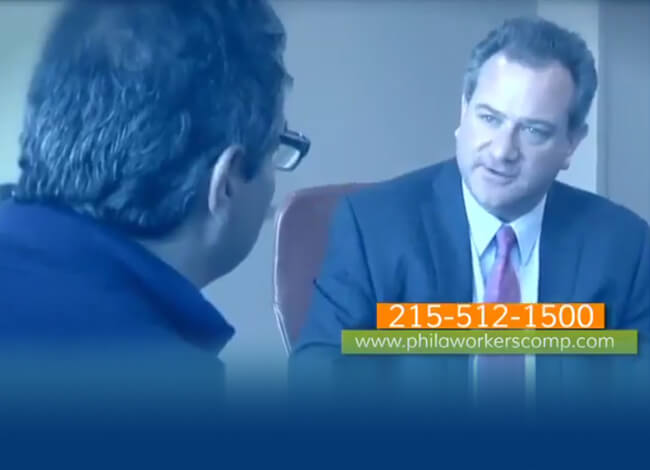 Watch our video to learnmore about our firm
Common injuries suffered by dockworkers in Bustleton and South Philadelphia include:
Broken bones or fractures
Head injuries, including traumatic brain injury (TBI)
Severe burns from fire or chemicals
Drowning
Crushing injuries
Hypothermia
The Longshore and Harbor Workers' Compensation Act
Injured dock workers in Bustleton have access to the federal Longshore and Harbor Workers' Compensation Act (LHWCA). The LHWCA covers maritime employees including longshoremen, harbor workers, and most of the other workers on docks, and in the shipyards and terminals. To qualify for benefits under the LHWCA, maritime workers must meet certain eligibility criteria as defined by "status" and "situs" tests.
Status Test
The status test says that to be eligible for LHWCA benefits, an employee must perform maritime work. This means a significant part of an employee's duties must involve water or marine transport. Eligible workers include:
Longshoremen (dockworkers) and those who load/unload dock vessels
Ship repairmen
Shipbuilders and shipbreakers
Truck drivers transporting shipping containers from the ships
Mechanics for the trucks
Ineligible employees working on or near the docks include:
Office and secretarial workers
Repairmen and mechanics for recreational vessels
Shipbuilders of recreational vessels smaller than 65 feet in length
Fish farming workers
Marina workers who are not involved in the construction, replacement, or expansion of the marina (except for routine maintenance)
Captains of any type of vessel and their crews (these workers are covered under the Jones Act)
If an injured dock employee has further questions about LHWCA and if they qualify for benefits, they should speak to a knowledgeable Philadelphia workers' compensation attorney about their situation.
Situs Test
Situs means location and this test determines if the employee works on, near, or adjacent to navigable water. To be eligible for benefits the employee must work on a ship or vessel, or on the adjoining docks, piers, terminals, or other areas used for loading, unloading, repairs, shipbuilding, or shipbreaking.
Filing for Benefits
The LHWCA allows injured workers to file claims under both a state Workers' Compensation act and the LHWCA. However, the employee may not receive double benefits. Not all states allow the filing of both claims so it is important to consult with an experienced Workers' Compensation lawyer about your situation.
The LHWCA provides workers with temporary total or partial disability benefits. Workers may also receive compensation for their medical treatment, and mileage and transportation expenses. Those who are unable to return to their previous line of work are eligible for vocational rehabilitation benefits. Death benefits are available to families of dock workers who do not recover from their injuries.
Generally, LHWCA benefits are slightly more than most state Workers' Compensation benefits, but filing a claim under the LHWCA can be a very slow process. Therefore, with the help of a Philadelphia workers' compensation attorney, injured dock workers may want to file a claim in both systems to start receiving assistance from whichever claim is heard first. After the Longshore benefits claim is processed, if that amount is more, workers can collect the greater amount, minus the state benefits that have already been paid to them.
A Philadelphia Dock Employee Workers' Compensation Attorney is Here to Help
If you or a loved one were severely injured while working on a dock, contact a Philadelphia dock employee workers' compensation lawyer from Gross & Kenny, LLP.  Let us advocate for you today.