Firm Overview
Handling Workers' Compensation Claims For More Than Two Decades
At the Philadelphia Workers' Compensation Lawyers of Gross & Kenny, LLP, we dedicate our practice to obtaining, maintaining, and maximizing Workers' Compensation benefits for our clients in Philadelphia and surrounding areas.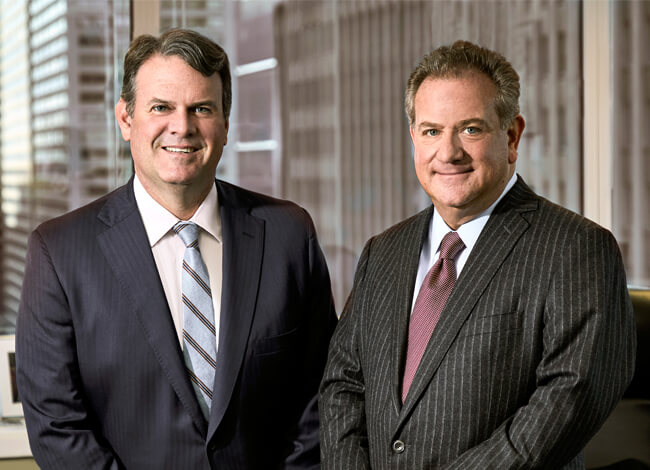 Watch our video to learn
more about our firm
Jeffrey S. Gross: Excellence In Workers' Compensation Law
Attorney Jeffrey S. Gross, a certified specialist in Workers' Compensation law,* has been selected for inclusion in the Super Lawyers list consecutively from 2004 – 2016 and named one of the top 100 attorneys in Pennsylvania by Philadelphia Magazine. In 2003, the Philadelphia Bar Association awarded him the Martha Hampton Award, which recognized his strong record of support for injured workers along with his professionalism and history of community service. He has written numerous articles and publications, and frequently teaches seminars on areas of Pennsylvania Workers' Compensation law.
Personal Service For All Of Your Workers' Compensation Needs
Our firm is not a Workers' Compensation mill; we take the time to understand the unique needs of all of our clients. You can rely on us to handle all the details of your case and return your calls within the same day. From filing the paperwork, helping schedule medical appointments, filling out forms, providing medical records to different physicians, strategically determining the full value of your claim, and negotiating on your behalf, we will take care of it all. This leaves you free to concentrate on recovering from your injury while we execute a game plan for maximizing your benefits.
Contact Experienced Philadelphia Workers' Compensation Lawyers of Gross & Kenny, LLP
If you have been injured on the job and are seeking assistance with Workers' Compensation benefits, or your benefits are being challenged and you are interested in resolving your case, we welcome the opportunity to help. Call us at 215-512-1500 or contact us online today for a free, confidential consultation with a knowledgeable Philadelphia Workers' Compensation lawyer. At Gross & Kenny, LLP, we don't get paid if you don't get paid.
*Jeffrey S. Gross is certified as a specialist in the practice of Workers' Compensation Law by the Pennsylvania Bar Association's Section on Workers' Compensation Law as authorized by the Pennsylvania Supreme Court.