Philadelphia Work Related Head Injury Attorney
Head Injuries
If you have suffered an on-the-job head injury, you deserve to learn about your legal options from an experienced and committed Workers' Compensation lawyer. At Gross & Kenny, LLP, we focus exclusively on representing workers who have been injured on the job. To learn about your options for seeking compensation after suffering a head injury, talk to a Philadelphia on-the-job head injury attorney today.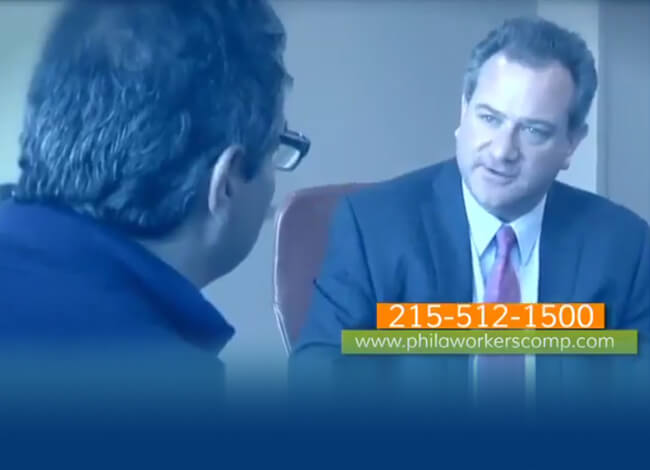 Watch our video to learn
more about our firm
On-The-Job Head Injury Claims
Seeking compensation for an on-the-job head injury can be difficult. Claims are often denied due to the difficulty of understanding the symptoms. While an injured worker may undergo many tests to determine the type and seriousness of the injury, these tests may not accurately diagnose the injury. This can contribute to the denial of a Workers' Compensation claim for an individual who has a serious and debilitating injury.
There are numerous reasons why it is important to work with an experienced workers' comp attorney to handle your head injury claim. If you are suffering from a serious injury, you need an attorney advocate to help you seek maximum compensation. Finding a doctor you can trust is an important first step. Then, our firm can guide you through every step of your case.
Symptoms Of A Head Injury
The symptoms of a head injury range from barely noticeable to life-altering. Although every head injury is unique, symptoms may include:
Behavioral and personality changes
Chronic headaches
Disorientation
Memory loss
Nausea
Other symptoms
Problems concentrating
Seizures
Speech and language problems
Contact a Philadelphia Workers' Compensation Lawyers of Gross & Kenny, LLP
To find out more about seeking Workers' Compensation benefits for a head injury or brain injury, contact us online today. Call the Philadelphia Workers' Compensation lawyers of Gross & Kenny, LLP, at 215-512-1500 to schedule a free consultation.