Philadelphia Catastrophic Injury Attorney
Workers' Compensation Benefits for Traumatic and Catastrophic Injuries
A traumatic injury is anything that not only renders a worker incapable of performing his or her duties but drastically affects and limits their personal life as well. While all workplace injuries affect the home lives of workers, traumatic injuries stand apart in their severity, oftentimes resulting in loss of life or traumatic brain injury. For this reason, it is usually the family members of the affected party who seek benefits on their loved one's behalf. If you or a loved one was injured at work in Pennsylvania, you are urged to contact one of our Philadelphia workers' compensation lawyers who can ensure that your benefits will be granted. At Gross & Kenny, LLP, we counsel workers who have suffered from: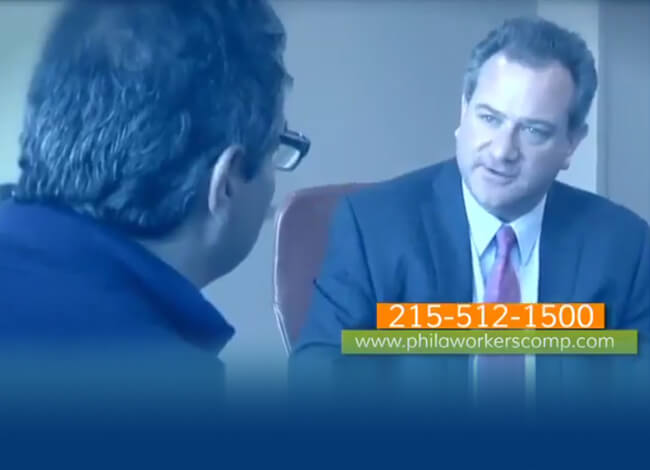 Watch our video to learn
more about our firm
Amputations
Burns and electrocution
Paralysis-inducing injuries
Toxic exposure
Individuals who have been affected by these or any other debilitating injuries may be eligible for benefits through workers' compensation. Work injury benefits will help to cover the cost of medical treatment and rehabilitation. Oftentimes, these can be quite extensive when a catastrophic work injury occurs. Moreover, a worker who undergoes a traumatic workplace accident will most likely be unable to work for an extended period of time. In some cases, a worker may be completely disabled and unable to work permanently. workers' compensation benefits also provide injured workers with income loss benefits.
Filing for Workers' Compensation
Insurance companies are very exacting in their approach to benefits, oftentimes denying valid workers' compensation claims. Inspectors and medical professionals sponsored by the insurance company will often not give an injured party the benefit of the doubt when it comes to claiming that an injury was work-related. You or your family members do not have to face insurance companies alone. Our apt, competent Philadelphia workers' compensation lawyers will see to it that your benefits are granted. We have a successful track record of appealing denied benefits, allowing injured parties to seek comfort after receiving a life-altering injury. Call Gross & Kenny, LLP, at 215-512-1500 or contact us online.