Philadelphia Construction Workers' Compensation Attorney
Construction Workers
Construction workers build the homes we live in, the buildings we work in, and the roads we take to get there. Construction work is filled with hazards from operating heavy machinery to working at great heights. Every day construction workers face a risk of injury that is higher than the average occupation. According to the Bureau of Labor Statistics, one out of every five work-related fatalities happens during construction work.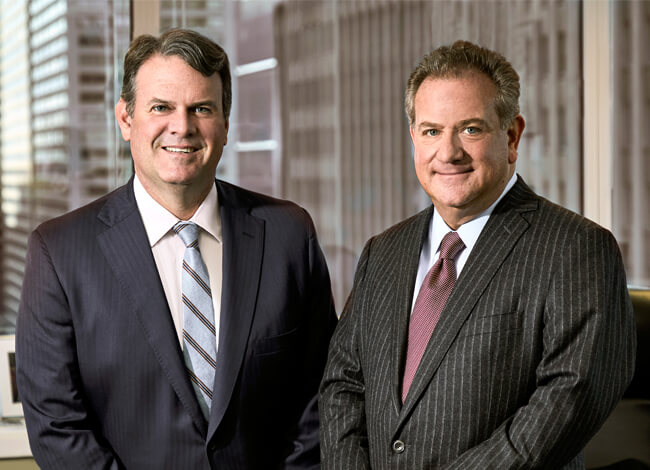 Watch our video to learn
more about our firm
There are many kinds of workers found within construction sites. The following is only a partial list of the types of jobs involved in construction:
Bricklayer
Carpenter
Concrete finisher
Electrician
Pipefitter
Plumber
Heavy equipment operator
Common Construction Injuries
According to the latest information available from the Centers for Disease Control and Prevention, the construction industry ranks third for occupational injuries that require days away from work. The injuries common to construction workers are as varied as the jobs they do on-site. Common injuries include:
Construction workers can also suffer from work-related conditions such as:
Exposure to toxins including lead and asbestos
Hand-arm vibration syndrome
Hearing loss
Respiratory diseases
Filing for Workers' Compensation
The Pennsylvania Workers' Compensation system covers almost all workers injured in work-related accidents. Workers' compensation benefits cover medical treatment including prescription medications, lost wages, and compensation for family members after the loss of a loved one when an injury is fatal.
Regulation of Construction Worksites
Because construction worksites are so complex, they present multiple health and safety challenges. It is the employer's responsibility to ensure that the worksite complies with all federal and state safety standards. This includes providing safety training programs for workers and the appropriate personal protection equipment.
While most employers strive to maintain a safe work environment, some operate with a disregard for worker safety. If you have been injured in an accident that was due to negligence, such as improperly erected scaffolding, or an excavation cave-in, you may be able to file a claim against the responsible party. In many cases, this can be a subcontractor, vendor, architect, or engineer. Other examples of negligence include chemical leaks or spills, and unguarded equipment.
Defective Equipment and Third-Party Claims
Some injuries are caused by defective equipment. Equipment that malfunctions put construction workers at risk for serious harm. When an injury is caused by a defective product, the manufacturer, distributor, or supplier of that product can be held liable depending on the circumstances.
If it can be shown that the tool or piece of equipment was a danger when it left the supplier/manufacturer and that it caused your injury, then you may be able to recover compensation by filing a third-party lawsuit. You must have been using the tool or equipment according to the manufacturer's instructions at the time of the accident.
Philadelphia Workers' Compensation Lawyers of Gross & Kenny, LLP Help Injured Construction Workers
If you or someone you love has been injured on the job, contact a Philadelphia Workers' Compensation lawyers of Gross & Kenny, LLP. Call 215-512-1500 or complete our online form to schedule an initial consultation. Our offices are located in Philadelphia, allowing us to serve Pennsylvania and New Jersey.