Philadelphia Wage Loss Benefits Attorney
Pennsylvania Wage Loss Benefits
The Pennsylvania workers' compensation act requires wage loss benefits to be paid to people who are unable to work temporarily or permanently due to a work-related injury or illness. A knowledgeable workers' compensation lawyer in Philadelphia can help you determine what types of benefits you are entitled to and make sure you are treated fairly by your employer and its workers' compensation insurance carrier.
At Gross & Kenny, LLP, we have been representing injured workers in Philadelphia and throughout Pennsylvania for more than two decades. We take pride in the results we have been able to obtain for our clients and fully dedicate our practice to making sure injured workers get everything they deserve during a difficult time.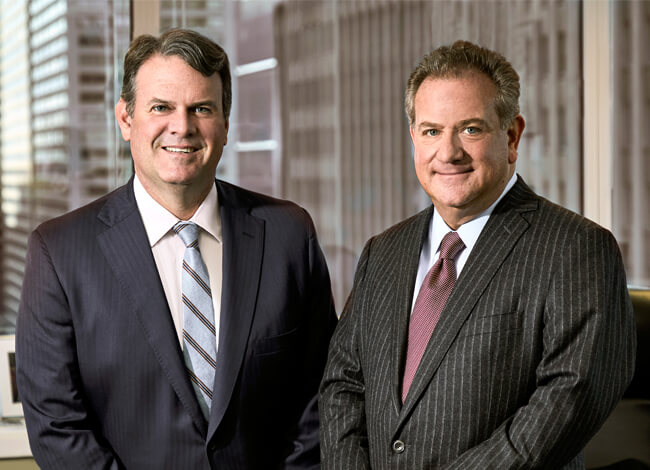 Watch our video to learn
more about our firm
Pursuing Compensation For Your Lost Income
Most injured workers can expect their wage loss benefits to cover approximately two-thirds of their weekly wages prior to their injury. This is not the same for everyone, however. For example, a part-time worker who is 75 years old may receive 90 percent of his or her wages rather than two-thirds.
Determining the amount of wage loss benefits an injured worker is eligible for can also be complicated by other benefits he or she is receiving such as Social Security Disability benefits.
Temporary Total Disability (TTD)
These are weekly wage loss benefits that are calculated based on an injured employee's average weekly wage. These benefits begin a week after an employee is unable to work due to work-related injury or illness. An employee must be totally disabled and unable to work in order to be eligible.
Permanent Partial Disability (PPD)
Employees who are not totally disabled or able to return to work at a lower-paying job are eligible for these benefits, which are calculated based on their average weekly wage. The benefits will stop after a maximum of 500 weeks unless their status is shifted to TTD.
All Calls Returned Within The Same Day | We Don't Get Paid Unless You Get Paid
At Gross & Kenny, LLP, we welcome the opportunity to help you get the wage loss benefits you deserve. Contact us online or call 215-512-1500 today for a free initial consultation with a Philadelphia wage loss benefits lawyer.