Loss of Use After a Workplace Injury in Philadelphia
Medical and wage loss disability benefits are the most well-known workers' compensation benefits. However, disfiguring injuries resulting in a partial or total loss of fingers, hands, or other body parts, loss of vision or hearing, or significant disfigurement to the head, face, or neck are benefits that are compensated separately.
Termed specific loss benefits, workers with these types of injuries can receive a lump-sum payment that is calculated according to Section 306(c) of Pennsylvania's workers' compensation act. Contact Gross & Kenny, LLP today to discuss loss of use after a workplace injury in Philadelphia.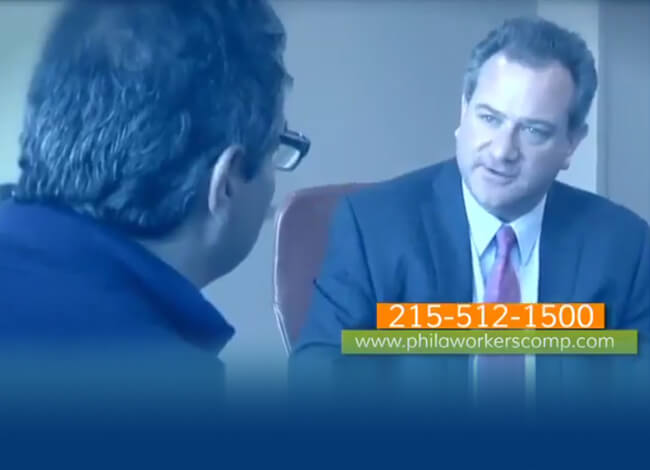 Watch our video to learnmore about our firm
The Act provides specific calculations for a variety of injuries based on a percentage of the injured worker's wages. For example, Section 306(c) says that compensation for the loss of a hand is calculated by taking two-thirds of the worker's average weekly wage and multiplying it by a scheduled period of weeks.
Additionally, this payment is independent of other workers' compensation benefits. This means that any award you receive for the facial disfigurement, scarring, paralysis of your left foot, or finger amputation will not diminish any of the other disability benefits that you may be entitled to. It is important for you to remember that you can claim specific loss of use benefits even if the injury does not cause you to miss significant time at work. If an injured Philadelphia worker has further questions about the benefits available to them, they should contact our firm to discuss loss of use after a workplace injury. We proudly serve injured workers throughout Philadelphia and the surrounding areas, such as Bustleton and South Philadelphia.
Learn More about Loss of Use After a Workplace Injury in Philadelphia
At Gross & Kenny, LLP, all initial consultations are free and confidential. Our offices are located in Center City, Philadelphia, but we are also willing to make appointments in other mutually convenient locations in downtown Philadelphia. To get started, Bustleton and South Philadelphia workers are encouraged to complete our online contact form.