Philadelphia Specific Loss Benefits Attorney
Specific Loss Benefits
Most American workers know that when they suffer an injury on the job they may file a claim for workers' compensation benefits. Administered by an employer's insurer and regulated by the state, workers' compensation provides partial pay and medical coverage to employees as they recover at home or in a hospital from a workplace injury. Certain members of the workforce may be entitled to additional compensation due to the serious and irreversible nature of their injury.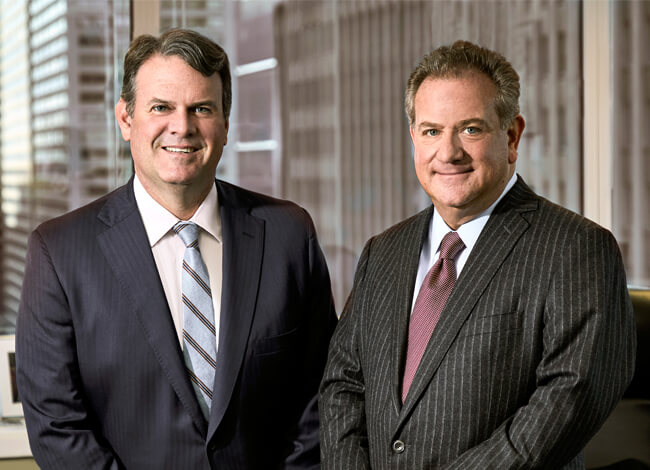 Watch our video to learn
more about our firm
What Are Specific Loss Benefits?
Specific loss benefits exist for those who must undergo amputation of an arm, leg, toe, or finger as a result of a work injury. Additionally, specific loss benefits are available to those who lose more than 50 percent of their functioning in any single body part, as well as workers who suffer facial scarring or disfigurement. Unfortunately, many of these same injured employees may be misled into believing they do not qualify for anything other than traditional workers' compensation benefits. Because it is unlikely that an insurer will affirmatively provide information to a claimant about the potential availability of specific loss benefits, it is imperative that injured employees learn – and then enforce – their rights.
An amputated toe will generally involve a shorter recovery period than an amputated arm. To that end, the Pennsylvania workers' compensation act sets forth the fact that different body parts have differing importance in an employee's job. Under the statute, workers' compensation benefits are calculated based upon an average weekly wage, and that rate is offered for a predetermined number of weeks based upon the body part which has been amputated or rendered nonfunctional.
Healing Periods for Specific Body Parts
At the lesser end of the benefits, the spectrum is the loss of a little finger, which is entitled to a healing period of six weeks and 18 weeks of paid wages. Similarly, any toe other than the big toe has a six-week healing period and a 16-week paid benefits period. Severe injuries to the lower body – such as an amputated foot or leg – have a longer, 25-week healing period and 250 and 410 weeks of paid benefits, respectively. An amputated arm also receives 410 weeks of paid benefits but offers a slightly shorter healing period of 20 weeks. Although there is no set healing period for the disfigurement of the face, head, or neck, these injuries are entitled to 275 weeks of wage compensation.
Philadelphia workers' compensation lawyers note that a worker receiving payments under the specific loss benefits framework outlined in the Pennsylvania workers' compensation act will not see a disruption in benefits collected from a traditional workers' compensation claim. Instead, an award of specific loss benefits is in addition to workers' compensation benefits, as an acknowledgment that the loss of a limb represents a lifelong disability that can never be fully restored.
Importantly, an injured worker who returns to work early is still entitled to specific loss benefits for the duration of the healing period dictated by the statute. In such a scenario, an employee need only prove that his or her limb was amputated or rendered 50 percent nonfunctional in order to submit a claim for a specific loss.
Philadelphia Workers' Compensation Lawyers of Gross & Kenny, LLP Seek Specific Loss Benefits for Amputees
The loss of a limb is a catastrophic injury, for which no complete recovery exists. The Philadelphia workers' compensation lawyers of Gross & Kenny, LLP, understand the pain and frustration that accompanies an amputation. If you or a loved one has sustained such an injury on the job contact us at 215-512-1500, or complete our online form to schedule a free initial consultation in our Philadelphia offices.