Philadelphia Asbestos and Mesothelioma Attorney
Asbestos and Mesothelioma
When workers are exposed to asbestos in the workplace, they may suffer from a deadly form of cancer known as mesothelioma later in life. Regardless of when your exposure occurred, you may be entitled to benefits from workers' compensation. You may also have other legal options.
Philadelphia work injury lawyers, Jeffrey S. Gross and Patrick W. Kenny have focused exclusively on representing injured Pennsylvania workers for more than 20 years. If you suffer from mesothelioma or any other occupational disease, we offer a free initial consultation to discuss your case.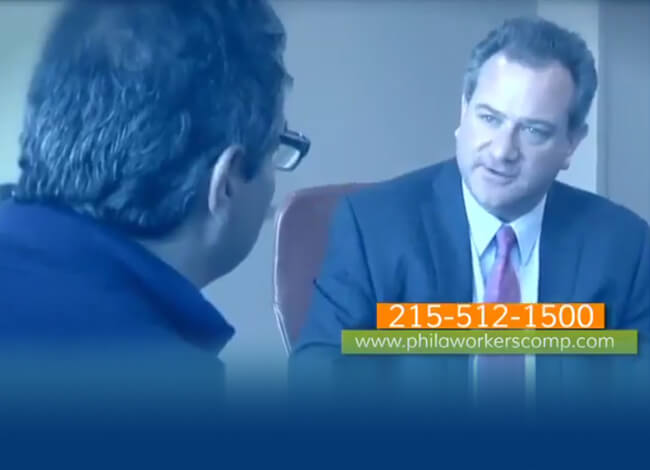 Watch our video to learn
more about our firm
Understanding Your Legal Options
Asbestos exposure is the only known cause of mesothelioma. While asbestos is no longer commonly used, many workers are exposed to asbestos when working in or around older buildings that contain the material.
Workers may suffer from mesothelioma due to asbestos exposure that occurred in the past. Workers in construction, power plants, chemical plants, steel mills, and other industries were commonly exposed to asbestos. The symptoms of mesothelioma typically appear 15 or more years after exposure.
If you developed mesothelioma from asbestos exposure that occurred on the job, you are entitled to benefits from workers' compensation, including medical care and disability income. In addition, you can also file a personal injury lawsuit against the company that caused your exposure to asbestos.
If you or someone you love has developed mesothelioma, it is crucial to have an experienced lawyer on your side to ensure you receive the full benefits to which you are entitled.
Contact Philadelphia workers' compensation lawyers of Gross & Kenny, LLP if Diagnosed with Mesothelioma
If you have questions about asbestos exposure in the workplace, call our Philadelphia work injury lawyers of Gross & Kenny, LLP at 215-512-1500 or complete our online contact form.