Philadelphia Scarring and Disfigurement Attorney
Disfigurement, Scars and Burns
Few injuries are as personal as those that result in disfigurement or scarring. These types of injuries often require extensive medical care and treatment, both initially and again if the victim requires reconstructive surgery. Specifically for burn injury victims, it is important to seek specialized medical care. Burn injuries are susceptible to serious infections and other complications.
Individuals who have suffered a work injury resulting in scarring or disfigurement may be entitled to workers' compensation for medical care and other damages. In some cases, an injured worker may be eligible for additional compensation for disfigurement. Schedule a free consultation at our Philadelphia work injury law firm to find out more about your legal options.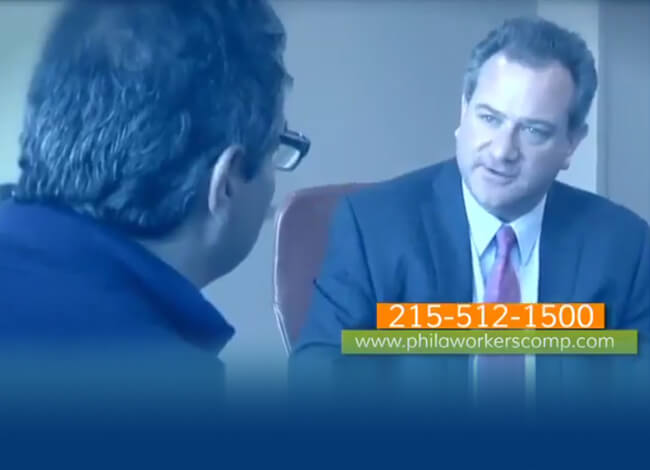 Watch our video to learn
more about our firm
Seeking Benefits In Pennsylvania
In Pennsylvania, workers who are injured on the job may be eligible for workers' compensation benefits for medical treatment, wage loss, ongoing medical care, and other losses.
In order for an individual to obtain workers' compensation benefits specifically for disfigurement, the affected area must be on the head, face, or neck. If the disfigurement has occurred on another part of the body, the victim may not be eligible for workers' comp benefits.
If the injury has resulted in disability, the injury victim may be eligible for temporary total disability (TTD) benefits or Permanent partial disability (PPD) benefits. Additionally, Social Security Disability benefits may be available.
Contact a Philadelphia Workers' Compensation Lawyers of Gross & Kenny, LLP about Your Scars and Disfigurement Injuries
To learn more about seeking benefits for disfigurement, scarring, or burn injuries, contact us online or call a Philadelphia work injury lawyer of Gross & Kenny, LLP, today at 215-512-1500 to schedule a free consultation.
All Calls Returned Within The Same Day – We Don't Get Paid Unless You Get Paid