Philadelphia Scaffolding Accident Attorney
Scaffolding Accidents
Scaffolding accidents are a common occurrence at construction sites. Workers are injured both in falls and by being struck by objects dropped from scaffolds. If you have been injured in an accident involving a scaffold, you may be entitled to compensation beyond Workers' Compensation.
For more than 20 years, Philadelphia attorneys Jeffrey S. Gross and Patrick W. Kenny have aggressively fought for the rights of injured construction workers in Pennsylvania. If you have sustained an injury in a scaffolding or ladder fall accident, contact us today for a free initial consultation about your case.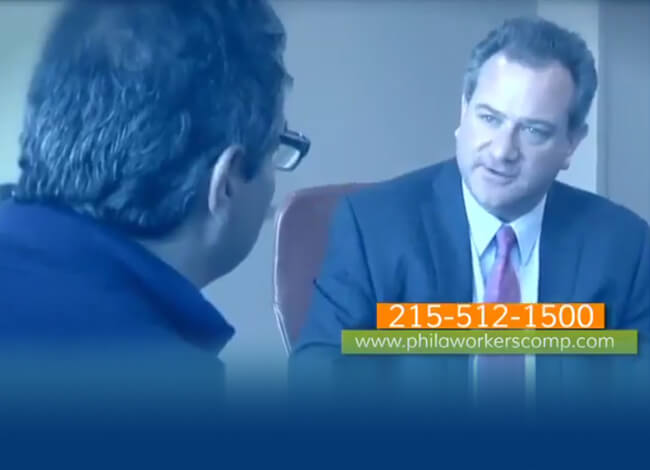 Watch our video to learn
more about our firm
Beyond Workers' Compensation
Workers' Compensation provides medical and wage replacement benefits if you are injured on the job. These benefits are available regardless of who was at fault. However, Workers' Compensation benefits are limited and do not cover everything you have lost. For example, it provides no compensation for pain and suffering, which is typically the largest component of a personal injury case.
If your scaffold accident was caused by the negligence of someone else, you may be entitled to additional compensation by filing a personal injury claim. While your employer is generally protected from being sued by employees for job-related injuries, others who do not work directly for your employer are not. These are known as third-party claims. Examples of third parties who may be negligent in a scaffolding accident case include:
The company that installed the scaffold
The manufacturer of the scaffolding
The property owner
Our Philadelphia work injury lawyers will review your accident case and look for evidence of negligence, such as defective scaffolding, missing safety harnesses, missing safety nets or faulty installation. Our goal is to help you recover the maximum compensation you are entitled to from all sources.
Contact our Philadelphia Workers' Compensation Lawyers of Gross & Kenny, LLP
The attorneys of Gross & Kenny, LLP, are ready and available to answer any question you may have about your right to receive compensation after a fall injury at a construction site. Call 215-512-1500 or contact us online to schedule a free consultation with a knowledgeable Philadelphia work injury lawyer.