Negotiating a Settlement
Over time, the process of maintaining your workers' compensation benefits can begin to feel like a burden. Employers and their insurance companies will repeatedly press you to undergo medical evaluations and continue to challenge your benefits. To ensure benefits in the future without facing additional pressure from employers and insurers, many injured workers decide to reach a settlement.
At Gross & Kenny, LLP, we are fully equipped to protect your rights during settlement negotiations to make sure you get what you deserve. We have successfully guided workers through the workers' compensation process for more than two decades and are led by a certified workers' compensation attorney.*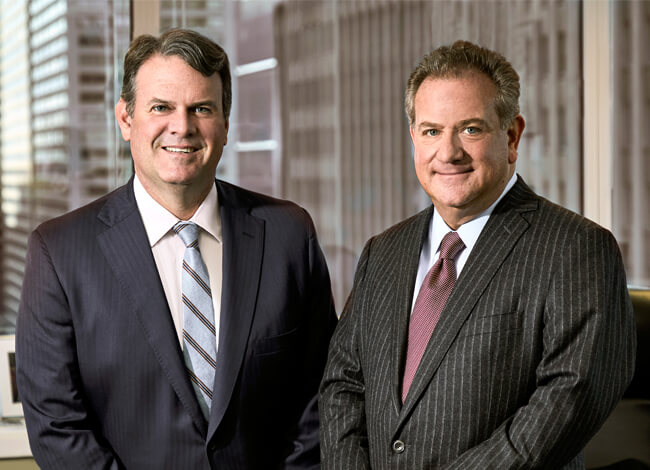 Watch our video to learn
more about our firm
Compromise And Release Settlements
What is a compromise and release (C&R) settlement? It is a settlement for a lump sum of money that also accounts for future medical costs and lost wages. Once a compromise and release have been reached, the workers' compensation claim is resolved and terminated.
Our experienced representation is critical in these cases, as failing to negotiate a proper settlement could leave you at a disadvantage for the rest of your life as you struggle with your injury and lost wages. The insurance company will challenge every aspect of your claim in order to pay as little as possible. Our lawyers will build the strongest possible case and negotiate a settlement that is in your best interest.
Factors that will drive the outcome of your settlement negotiations include:
Your overall health condition, including pre-existing conditions
Your abilities outside of work
Your vocational history, including your future earning capacity
Your age
Your wage rate
Your ability/inability to work
We will negotiate the maximum amount of money you can get under the circumstances.
Hybrid Settlements
In some situations, it is in the best interest of an injured worker to pursue a hybrid settlement. In a hybrid settlement, it is possible to leave open medical benefits while settling the wage loss component of the claim.
Protect Your Rights Contact an Experienced Workers' Compensation Benefits Lawyers of Gross & Kenny, LLP
It is not always best to settle, and our experienced lawyers of Gross & Kenny, LLP, can help you determine the best course of action. Our Philadelphia workers' compensation lawyers are highly skilled negotiators and litigators and will fight for your best interests. To schedule a free consultation, call us at 215-512-1500 or contact us online. Remember, we don't get paid unless you get paid.
*Jeffrey S. Gross is certified as a specialist in the practice of workers' compensation law by the Pennsylvania Bar Association's Section on workers' compensation law as authorized by the Pennsylvania Supreme Court.